I'm Dinakaran Sankaranarayanan from Chennai, India. I'm an Engineering Manager with nearly 15 yrs of experience building Transformative Digital Solutions in the intersection of Web, AWS Cloud , DevOps and Microservices. I'm also part of AWS Community Builders group.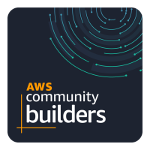 Few highlights of my work experience below :
Architecting and Building Transformative Digital Solutions at the intersection of Web, Mobile, Content, Cloud Native architectures like Serverless

Extensive experience in all stages of SDLC life cycle and has hands-on experience on product evaluation, architecture, design and development roles as well as good exposure in support and maintenance of large scale applications

Proficient in the technology stack of Java/J2EE Core Java, MVC - Struts, JSF, Webservices - SOAP and REST and JSR specifications.

Hands-on experience with building solutions on top of AWS Serverless Stack of API Gateway and Lambda and host of other Managed Services of AWS. Leveraged AWS DevOps for CI - CD pipeline and knowledge of Infra As Code paradigm ( IAC ) like Cloud Formation and Terraform

Exposure to Business Domains like Banking, Insurance, Life Sciences, Retail and eCommerce

Connoisseur of all things new and shiny. Jack of All, Master Of None. Generalist over Specialist.
Specialties :
Digital Transformation
Platform Engineering & DevOps
Solution Architecture, Strategy and Execution Model
Cloud Migration/ Modernization
Building and Mentoring/Coaching Cross-Functional Teams & Recruitment
Technical Delivery Ownership and Stakeholder Management
Career Progression :
Java/J2EE , API's ( 12+ years, since 2006 )
IBM Portal/ Web Content Management (10+ years, 2006 - 2017)
Front End Technologies - Angular ( 2+ years, on-and-off since 2017 )
Cloud / Serverless / DevOps ( 3+ years , since 2018 )
Data / ML / AI ( baby steps, since October 2020)
Social :